Have been following up a tweet from fooflington… yes it does seem rather cool. With <I'm no expert> applied, I've been playing too…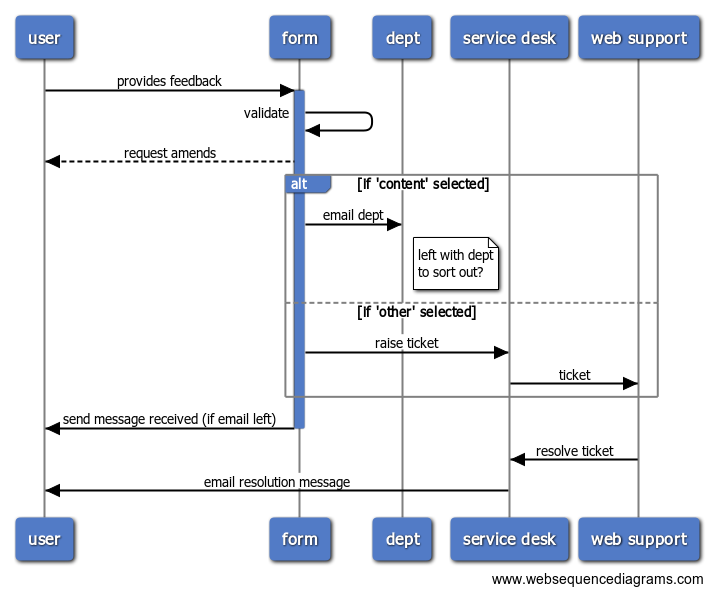 Here's the text that generated it:
user->form: provides feedback
activate form
form->form: validate
form-->user: request amends
alt if 'content' selected
    form->dept: email dept
    note right of dept
        left with dept
        to sort out?
    end note
else if 'other' selected
    form->service desk: raise ticket
    service desk->web support: ticket
end
form->user: send message received (if email left)
deactivate form
web support -> service desk: resolve ticket
service desk -> user: email resolution message
Here's a link to the page where it all happens.